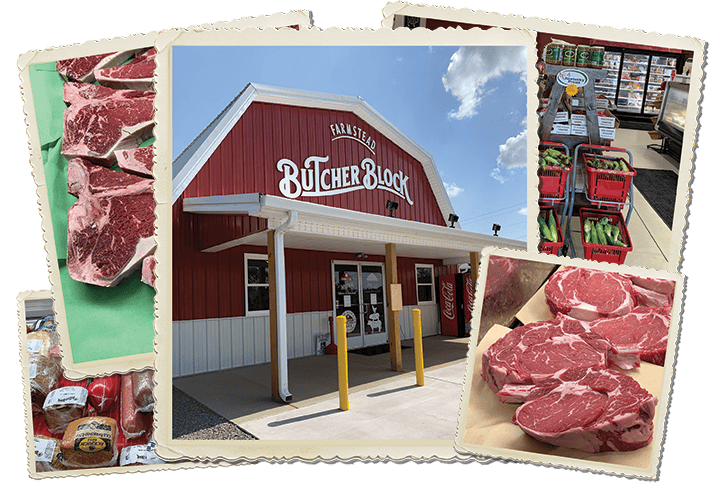 We're a small, independently owned processor and retail butcher shop.
Farmstead Butcher Block is a local, family owned retail butcher shop and USDA inspected processing facility in Central City, Muhlenberg county, Kentucky.  Our retail shop opened in June of 2021. Our cattle and hog processing facility began operation in April of 2022. We are here because of recognition of a need for a local processing facility.

The major focus for Farmstead Butcher Block is superior quality meat from local farms. Products with the Farmstead Local label are our finest products. Because they are raised locally, sourcing of these products supports local economies, which in turn builds better, stronger communities. Our local relationships mean we're committed to the communities in Muhlenberg and neighboring counties of the Commonwealth of Kentucky.
Through an established level of excellence, it is our intention to provide a service and a product we would never hesitate to place on our table. We are here to serve local farmers and consumers. Not only are you our customers, you're our friends and our neighbors. We value each and every one of you and cannot succeed without you. If you have any questions, or comments about Farmstead Butcher Block, please contact us at 270-200-4224 or by email at office@mmmbutcherblock.com .

Customer service done the old-fashion way, too.
COPYWRITE 2022 FARMSTEAD BUTCHER BLOCK | CENTRAL CITY, KENTUCKY